Browsing articles tagged with " motuc"
Finally caught up with MOTUC and here's an update to my collection! Still waiting for Swift Wind, She-Ra 2.0, Snout Spout and my orders from Matty (Wind Raider, Battleground Evil-Lyn, Demo-Man).
The reason they're all still in packaging is because I don't have any free space left to display them yet. Sorry for the crappy pics this time!
The Good Guys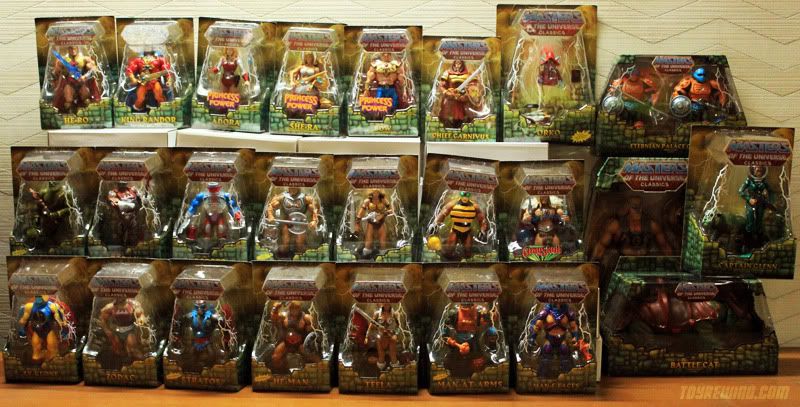 The Bad Guys